 Pound Advice case studies
Case study: Mr A
Mr A had both a state and a private pension, but he was living in poverty and fell into debt. This happened because his rent was not fully covered by his Housing Benefit, as his ex-wife's name, years after their divorce, had still not been removed from the tenancy. Though living alone, he was also paying full Council Tax.
When he collapsed in front of his house and was taken to hospital, resulting in an absence from home of about four months, his debts and rent arrears increased even further.
Mr A didn't have anyone else around to help him deal with this issue until he was referred to Pound Advice. They helped him to move to a sole tenancy so that his housing benefit would cover his full rent from now on.
They also applied for a Discretionary Housing Payment which helped clear some of the arrears, and a Warm Home Discount to help with heating costs.
He was also given an Attendance Allowance, as his health has now deteriorated.
They also negotiated an affordable payment plan for his rent and Council Tax arrears.
He is happy with the support he received and would recommend Pound Advice to others – he said that it is good to know that support is available. He especially appreciated having only one person to deal with and being able to contact his advisor directly.
Case study: Miss B
Miss B struggled to make ends meet after being made redundant. By the time she applied for Universal Credit, she was at risk of eviction due to breaching a court order relating to the payment of rent arrears and had bailiffs chasing her Council Tax debts.
Altogether her debts amounted to less than £5,000, but she was paying more than £300 a month in Universal Credit deductions and bailiff fees, which left her feeling completely overwhelmed.
As soon as Pound Advice were involved, they helped her to get Universal Credit to suspend their deductions for three months and contacted the local authority to stop the bailiffs' actions.
Then they helped her apply for Discretionary Housing Payment to cover the arrears and provided further advice on income maximisation and energy efficiency.
Relieved not to be at risk of bailiffs' actions, Miss B felt more confident in her ability to manage her finances, which in turn helped her focus on looking for work and she has since found a full-time job.
Case study: Mrs C
Mrs C and her husband have three children. When both their jobs ended in September, Housing Benefits also stopped because of their change in circumstances. They had informed the council of the situation and were promised that payments would be backdated, but in the meantime, they fell into rent arrears.
By the time of the referral to Pound Advice, Mrs C had become self-employed, though her income from this was very limited. Pound Advice completed a full benefits calculation and realised that she would be better off on Universal Credit. Mrs C looked into it and agreed to apply.
Pound Advice also provided guidance on how to confirm that the backdated Housing Benefit and Council Tax Reduction would be paid and helped her organise a manageable payment plan for any residual rent arrears.
Just by applying for Universal Credit, the household income increased by more than £200 per week. This amount was enough to take off the pressure Mrs C was feeling so that she could focus on the future for herself and her family.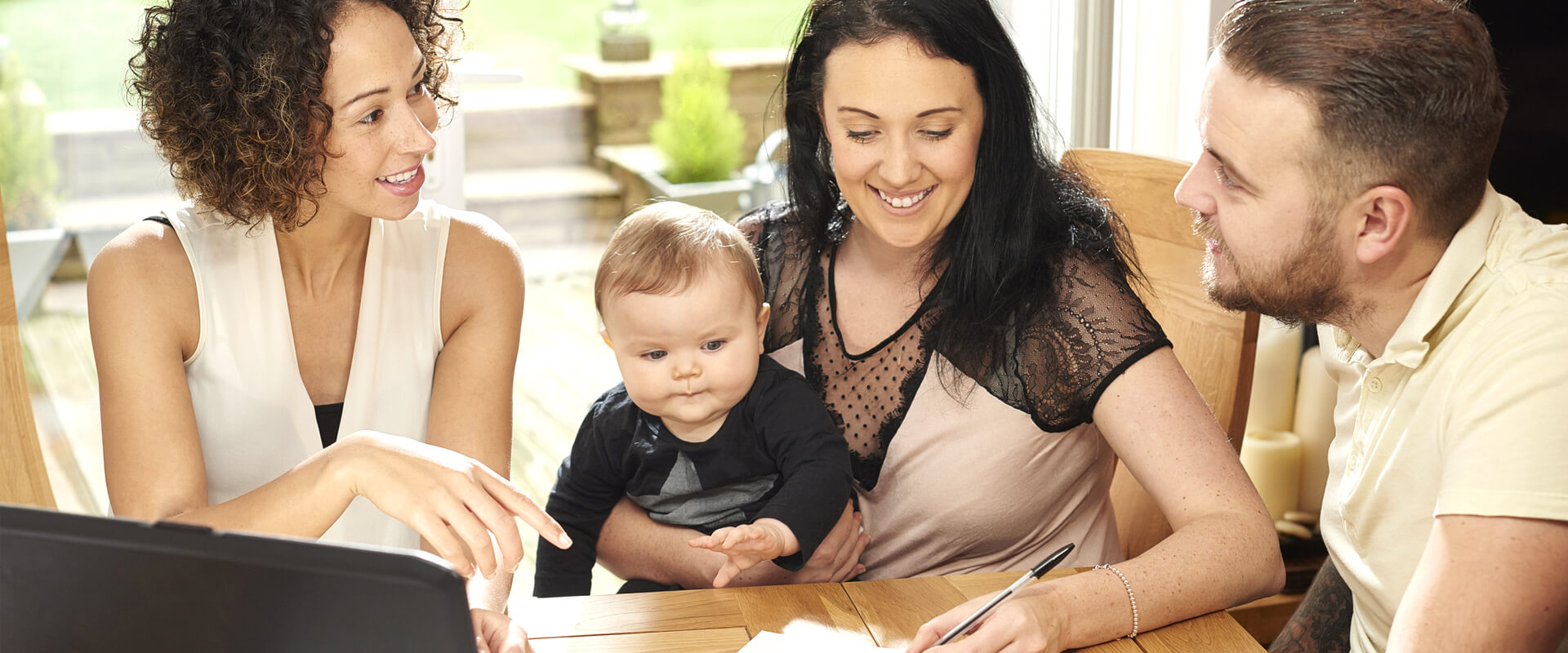 Money Saving Expert
Keep up to date with all the latest guides on how to cut costs and make the most of your money