 Our history
The history of L&Q dates back to our inception in 1963
The story includes East Thames Ltd which merged with L&Q in 2018.
The 1960s
In October 1963, a group of young professionals came together to create a housing association and L&Q was born.
Back then, the organisation was named Quadrant Housing Association to reflect the naval history of the borough of Greenwich, where it was based.
The initial investment saw 32 people each buy shares worth £2. Combining a dream to end homelessness with the entrepreneurial flair of city professionals has led us to where we are today. That £64 has become a £12 billion social business.
1963
A group of young professionals create Quadrant Housing Association and 2 Wrottesley Road in Woolwich becomes its first property.
1967
London Housing Trust is set up as housing becomes a focus in the public mind, partly as a result of the BBC TV play Cathy Come Home.
The 1970s
During the early years, it was run from a church crypt and an empty flat, but in 1970 the first proper office opened on Deptford High Street.
In 1973, Quadrant Housing Association joined forces with another association, London Housing Trust, which had been set up in 1967. The merged organisation was named London & Quadrant Housing Trust.
A year later, the 1974 Housing Act made subsidies available to provide affordable homes and this gave L&Q the security and money needed to grow into a major landlord.
It continued to grow throughout the 1970s and 1980s, but new development was hampered by a diminishing supply of available land in the capital.
1972
Quadrant sets up an advice centre beneath its office on Deptford High Street to provide support for people that it cannot house.
1973
Quadrant Housing Association and London Housing Trust join forces to become London & Quadrant Housing Trust.
1974
The 1974 Housing Act made subsidies available to provide affordable homes, thereby helping L&Q to grow. Meanwhile, the Queen and Prince Philip visit L&Q's office in Deptford.
1979
East London Housing Association is formed by the merger of Trinity, East of London and Capital Housing Associations.
The 1980s
L&Q's 25th anniversary was in 1988, at which time it had more than 10,000 homes under management. A major organisational restructure saw decentralisation to a number of new regional offices, providing a more local service.
As the 1980s drew to a close, L&Q moved into low-cost home ownership with the creation of its subsidiary, Tower Homes.
1981
By creating the Boleyn and Forest Housing Society, East London Housing Association becomes one of the first in the country to provide homes for low-cost ownership.
1983
London & Quadrant now has 8,000 properties and provides homes for some 20,000 people.
1989
L&Q moves into low-cost home ownership through its subsidiary, Tower Homes.
The 1990s
The 1990s saw a great deal of innovation and partnership working as L&Q sought to improve services and support people in need. This included setting up the first foyer in collaboration with homelessness charity Centrepoint.
The foyer was developed from a French concept and was able to house and offer training to up to 80 vulnerable people at a time.
Later in the decade, Quadrant Housing Finance, a dedicated financing vehicle which could attract money from capital markets, was set up. This would help to provide a new source of finance for L&Q.
1993
East London Housing Association sets up a new subsidiary, Care and Support Services, for people with support needs.
1995
East Thames Housing Group becomes the new name of East London Housing Association, reflecting its involvement in a wider area, which now covers Essex and the Thames Gateway.
1998
L&Q Bexley Housing Association is launched as an independent body after a successful ballot of residents.
The 2000s
The turn of the millennium saw L&Q gain a Chartermark award in recognition of its excellent customer service.
Having satisfied residents and solid services meant that L&Q was in a position to embark on a period of rapid expansion through regeneration and merger opportunities.
L&Q staff voted the group into The Sunday Times 100 Best Companies list for the first time in 2003. A feat which would be repeated every year for the rest of the decade.
Four major mergers saw 17,000 homes added to L&Q's portfolio. This concluded with an exercise to overhaul the public image of the organisation and unify the various subsidiary companies within the group.
2003
L&Q staff voted the group into The Sunday Times 100 Best Companies list for the first time.
2008
East Thames Group moves into a new HQ on West Ham Lane, in Stratford. The building is opened by the Duke of Kent. Meanwhile, in his 20th year at L&Q, David Montague is appointed Chief Executive.
2009
L&Q overhauls its image and unifies its subsidiaries within the group.
The 2010s
2011
The L&Q Foundation is launched, funding local projects to help improve people's lives and create opportunities in their communities.
2012
Kings Hall Mews in Lewisham becomes L&Q's head office, taking over from Osborn House in nearby Lee Green.
2013
L&Q celebrated its 50th anniversary, using it as an opportunity to reflect on half a century of growth, challenge, learning and achievement and a chance to look forward to the decades ahead.
2015
For the first time ever, L&Q is named one of Stonewall's top 100 employers for lesbian, gay, bisexual and trans staff.
2016
L&Q and East Thames came together to create the largest provider of new affordable homes in the country.
2017
The L&Q Academy and L&Q Living are launched, to help us support residents even more effectively.
2018
L&Q owns and manages more than 90,000 homes across London and the South East - making it the largest landlord in the capital and one of the largest residential property developers. West Ham Lane in Stratford becomes L&Q's new head office.
2019
L&Q completes the acquisition of Trafford Housing Trust to address the need for more affordable housing in the North West and to invest in local communities.
2021
L&Q owns and manages more than 105,000 properties that house around 250,000 people. Our new CEO is appointed and we launch our new five-year corporate strategy.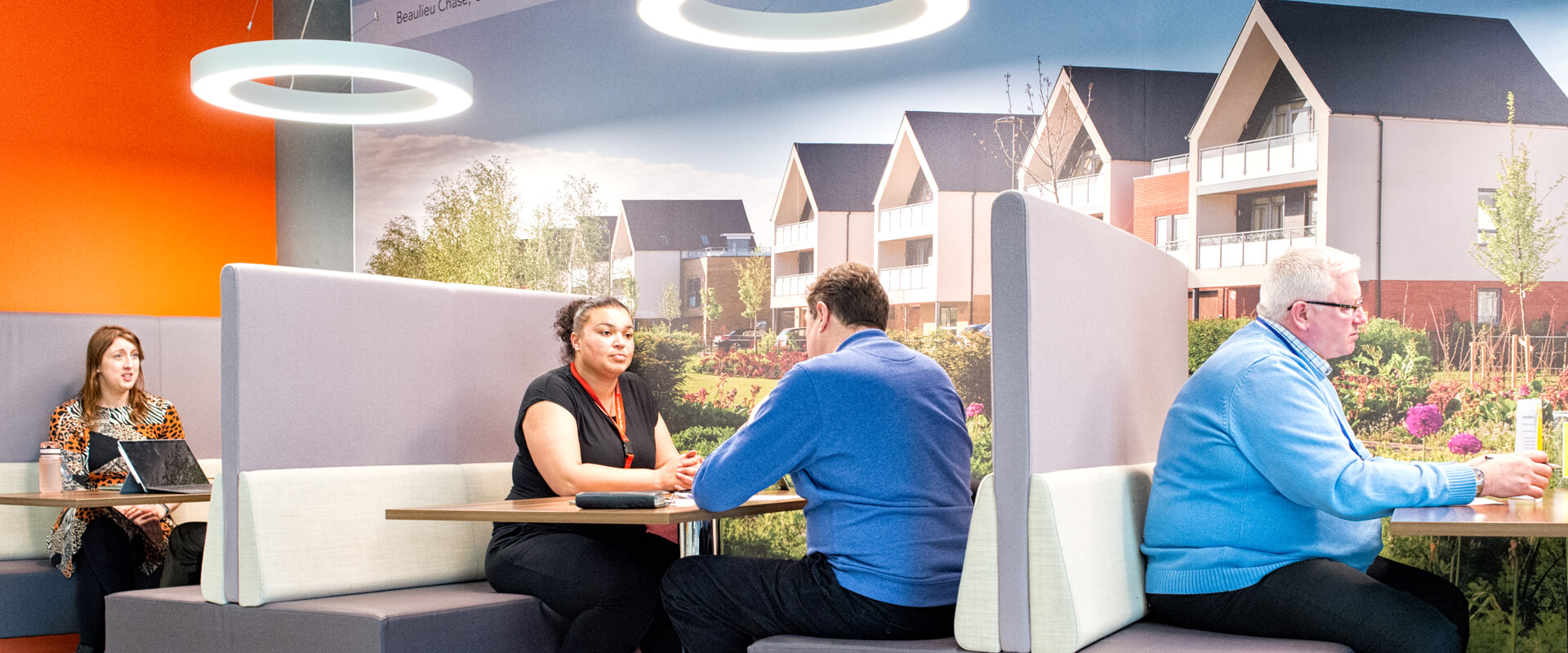 Our vision and values
Everyone deserves a quality home that gives them the chance to live a better life