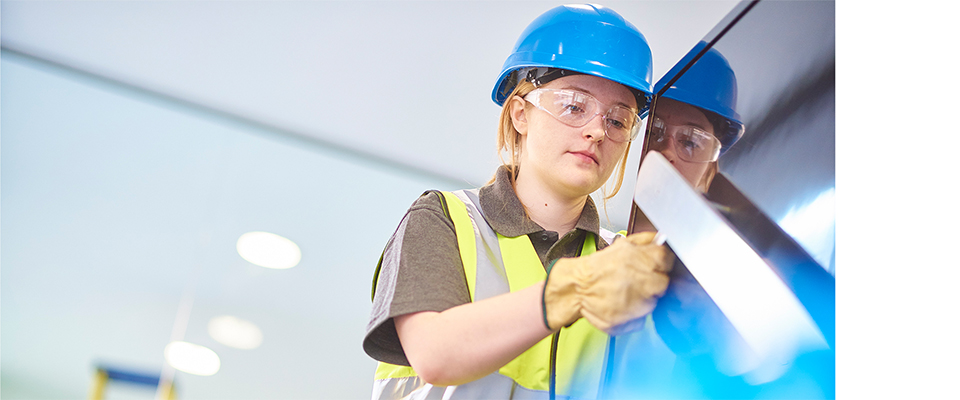 Career pathways
Whatever choices you make, we'll support you and help you achieve your goals
We employ people across a range of roles. We can support you to achieve your career goals.
Below, some of our people talk about their jobs across key areas of our business.
Direct Maintenance
Our Direct Maintenance team work to keep our homes in good repair and our customers satisfied. Roles include:
Multi-skilled Operatives
Maintenance Supervisors
Building Surveyors
IT
A career in our IT team means helping support the technology the business relies on. Roles cover such areas as:
Administration
Applications support
Development
Infrastructure
Support
L&Q Living
L&Q Living offer a broad range of careers in care and support. Roles can include:
Care Manager
Bank Support Worker
Care and Support Assistant
Customer Services
Our Customer Services team are the first point of contact for our customers and vital to our mission. Roles cover such areas as:
Contact centre
Customer relations
Early careers
Supporting our people on their career journey is very important for us. We provide a variety of initiatives for people to achieve their potential and career aspirations within L&Q.
We run LevelUp programmes designed to build skills, knowledge and confidence, putting you in a better position to LevelUp when opportunities arise.
Through these initiatives, we support our people on their career path and in turn, secure the future analysts, surveyors, carpenters, managers and leaders of L&Q.
Our core LevelUp programmes include:
Apprenticeship and graduate programmes
Designed to attract great people who aspire to a career in housing.
Typically, two-year programmes which provide certifications/qualifications along with the opportunity to put that learning into practice on the job.
By the end of the programme, individuals should be both qualified and ready to LevelUp into a permanent position with us.
Take a look at Tommy's experience in the video above and, if you are interested in applying for an Apprenticeship or Graduate position with us, keep an eye on our jobs page.
Aspiring managers and emerging leaders
12-18 month professional qualifications designed for those with the drive to move into a management or leadership position.
These programmes build key management and leadership knowledge and skills and put individuals in a better position to LevelUp when opportunities arise.
Coaching and mentoring
Career pathways are not always straightforward, we provide both a coaching and a mentoring programme to help our people navigate that journey, explore options, set goals and overcome barriers