Teens form band and release love song after community funding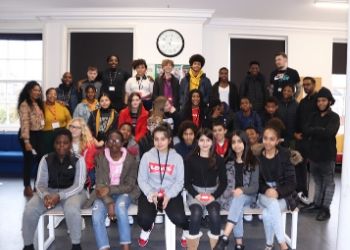 Hopeful musicians have created a band and written and produced an original song with a video thanks to funding from L&Q.
MVP Workshops run sessions in the holidays and after school for young people in Walthamstow.
The charity, founded by brother and sister Samuel and Joanna Vasanth, along with friend Justin Bayley, was awarded £9,950 by L&Q as part of a three-year investment of £150,000 into community initiatives in the South Grove area, where its development The Chain is underway.
The workshops include music and video production, design and gaming, among many other creative projects.
"There's such a negative perception of young people today, with gang violence and crime, that you forget the positivity, creativity and talent these children have," Samuel said.
"So we take them out of that space and let them bloom."
Before setting MVP Workshops up, CEO Joanna had a background in education and Samuel worked in the music industry.
Joanna said: "There's a gap between education and the music industry and we know about the red tape because we have that element of insight.
"We were able to do a half-term project with young people initially and we continued doing these and other creative projects.
"MVP did originally stand for music and video productions but as it started growing and we started getting more contracts we also started doing gaming, comic book design, street art and loads of other stuff but we kept MVP as it also stands for most valuable players."
The funding was put towards a project which started in February, with young people from the area coming together to write a song and produce a music video.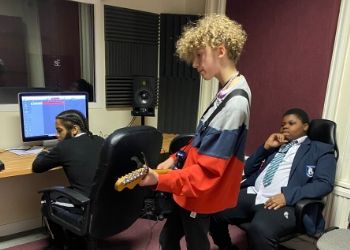 The track "Delilah" was performed by band The Undecided, made up of lead singer Elijah McKenzie, bass guitarist Isaac Jones, and guitarist Elliot Collins.
"We had the children that were good producers working on the beats and singers and songwriters working on the lyrics – it was very beautiful," Joanna said.
"We had some young people that were quite advanced and others that had never done it before."
Samuel added: "In formal education, it's about qualifications but the way we work is not bound to qualifications.
"We can take a more individual approach and look at independent issues.
"It's open access, but 79 per cent of our young people come from disadvantaged backgrounds. We have to represent the community we serve. Children from disadvantaged backgrounds bring a street awareness and resilience that it is really beneficial to the other children."
The young people, aged between 10 and 25, who benefit from MVP Workshops, are taught transferrable skills and many even come back to teach workshops themselves.
The funding, which is part of L&Q's community plan, has four main aims - to improve skills and educational opportunities, enhance community cohesion, improve access to arts and culture and to improve the public realm and environment.
Samuel said: "Our offices are in the South Grove area so we wanted to offer a concentrated, holistic and organic product for kids in the area.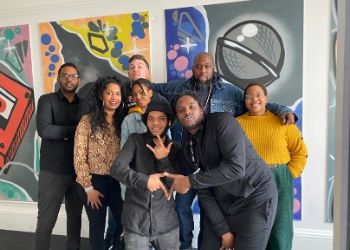 "The first project we did with L&Q was in 2017 and it was highly successful so with this latest project we picked it back up with L&Q.
"We want to continue to strengthen our relationship with L&Q and explore even more areas to push the social development.
"When we did a project in 2017, 70 per cent of our young people were L&Q residents.
"L&Q's vision totally aligns with ours. They've really helped us demonstrate the impact our projects have had and they keep in touch to see how the money they've spent is working. It brings the community together.
"It's the whole point of what we're doing, to give young people an alternative. We're not telling them off because that's a very linear message. It doesn't do anything."
The Chain is a new development in South Grove, offering 518 new homes - studios, 1, 2- and 3-bedroom apartments.
The homes include options for a range of budgets with 50 per cent of them affordable.
It is ideally situated close to three train stations, with excellent transport links. The Chain also benefits from communal gardens and personal outdoor space in the form of balconies or terraces to each apartment.
It will create a new contemporary neighbourhood in a previously underutilised site and contribute significantly to the London Borough of Waltham Forest's aspiration to regenerate the local area.
L&Q Foundation director Matthew Corbett said: "It's brilliant to see our funding go to such great use in the South Grove area, where our development The Chain is underway.
"It's important to us that we are enhancing community cohesion and broadening opportunities for the young people in areas that we build.
"MVP Workshops is a fantastic initiative and we're proud to have played a part in this latest project."