Extraordinary residents celebrated in Creating Places Awards
This week we celebrated the residents who make a real difference to their community at L&Q's Creating Places Awards.
The awards are our chance to recognise the achievements of individuals and groups who go that extra mile to make their neighbourhoods great places to live.
Both residents and L&Q staff took part in nominating people for this year's six award categories, as well as one surprise Lifetime Achiever award.
Finalists were then invited to Le Meridien Hotel in central London for a ceremony where winners were revealed and their successes celebrated.

Here are our winners:
Neighbour of the Year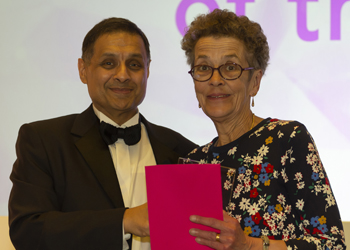 Jane Linward
Jane Linward was nominated for the hotly contested Neighbour of the Year award for the care and compassion she showed her neighbour, visiting him every day with food during his three-week stay in hospital.
Jane goes above and beyond what is expected of a neighbour and has been described as a "real superstar".
Runners up: Sheila Weatherill and Jakki Cummings
Apprentice of the Year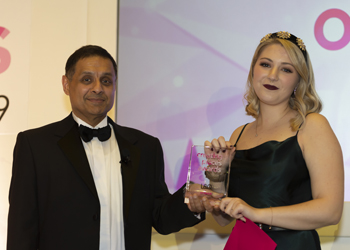 Tamara Mitchell
This award is sponsored by the L&Q Academy and recognises the hard work of a resident we've supported through an apprenticeship.
This year's winner was Tamara Mitchell. Tamara throws herself into all aspects of L&Q life – from helping new apprentices start their role to raising money for the charity. She started as an apprentice in the Caretaking Services Team before securing a permanent role.
Judges said: "Tamara has grabbed the opportunity of an apprenticeship with both hands and has become invaluable to her managers and her colleagues – she's set herself up for a great career ahead."
Runners up: Claudia Munoz-Carcamo and Armando Marafini
Rising Star of the Year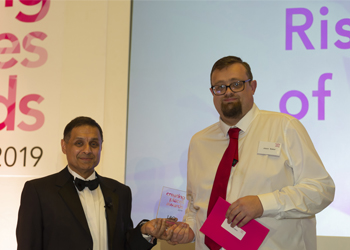 Jason Baker
Sponsored by L&Q Living, our care and support arm, this award was presented to Jason Baker for the outstanding effort he has made to change his life for the better.
Jason has gained greater independence and has taken on a more active role within his community. By getting involved in local activities, taking part in voluntary groups and making important life style changes, Jason has turned his life around.
Runners up: Kiranjit Dhillon and Kirsty Brandon
Young Person of the Year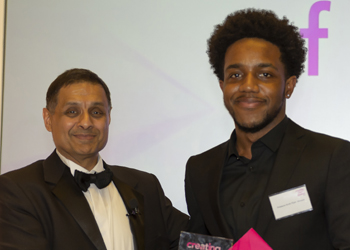 Howayne Smith Piper-Mcewan
This award is for someone under the age of 24 who puts other people before themselves and is an inspiration to other young members of the community.
Howayne Smith Piper-Mcewan was awarded Young Person of the Year because of his passion for education and determination to overcome any of the challenges in his way.
Howayne has been studying hard for his MSci in Adult and Mental Health Nursing at university and is focussed on a career that will help others.
He also volunteers at a homeless shelter.
Judges described Howayne as "a real inspiration" and someone who could be a great future leader.
Runners up: Kyra Barboutis, Sophie Smith and Nia Moise
Local Hero of the Year
Sally Carlton
Our Local Hero of the Year is Sally Carlton who was recognised for her work as Vice Chair of the Acton Gardens Community Board.
Sally gives up her time to represent residents' views and takes responsibility for solving the problems affecting her community. She works closely with local groups to run activities for residents and supports local families at the South Acton Children's Centre.
Runners up: Athlene Derry, Penny Verlander and Jackie Bettis
Community Project of the Year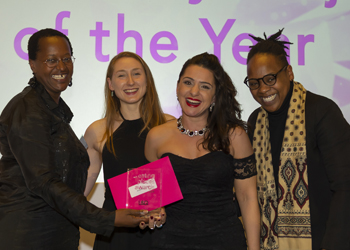 The Young Urban Arts Foundation with their Amplify Yourself project
This award is sponsored by the L&Q Foundation, which supports local projects that give young people a better chance in life and strengthens the community.
We put the three projects that made our shortlist up for a public vote and after thousands of people voted, Amplify Yourself proved a popular winner.
Amplify Yourself has helped young people boost esteem through creative activities. Their Media outreach bus has connected vulnerable young people, who may feel unsafe because of gang violence, domestic abuse and crime, get re-connected with the services they need.
Runners up: Magic Me with their Quality Street Project and Construction Youth Trust with their Learning to Succeed programme.
Irene Addis Lifetime Achiever Award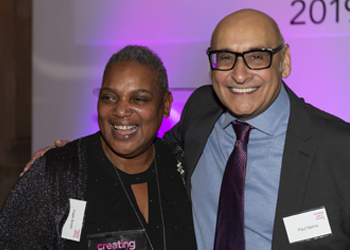 Faith Smith
Irene Addis was a resident who spent her life working to improve services and increase residents' involvement with L&Q. Sadly, she passed away a few years ago.
This award is to recognise someone who has also worked tirelessly in the interest of residents for many years, as Irene did.
Faith Smith said she was "thrilled" to win the surprise award and had a smashing night.