The Chain receives prestigious construction award
A major new development coming to Walthamstow has received a prestigious construction industry accolade.
'The Bricks Site Recognition Award' recognises the very best developments, construction practices and workmanship in the industry. It rewards the exceptional work of site managers and their teams who go the extra mile to deliver quality in construction.
The award is given out by Local Authority Building Control (LABC) Warranties, an industry body which inspects and provides warranties for developments across England and Wales.
On Thursday 18 November, representatives from L&Q and LABC Warranties gathered for a ceremony on site at The Chain. The award was given to Paul Bushnell, Project Manager, by senior representatives from LABC.
The Chain is a new 518 home neighbourhood being brought to Walthamstow by L&Q. Designed to be car free, The Chain connects into Waltham Forest's 'Mini Holland' scheme. This is a network of cycleways connecting different areas in the borough to encourage sustainable transport. To reflect that, each block has been given a cycling themed name, including the Rally Building, Tandem House and Velo House.
Construction works started in May 2018 and are expected to be completed in late 2023.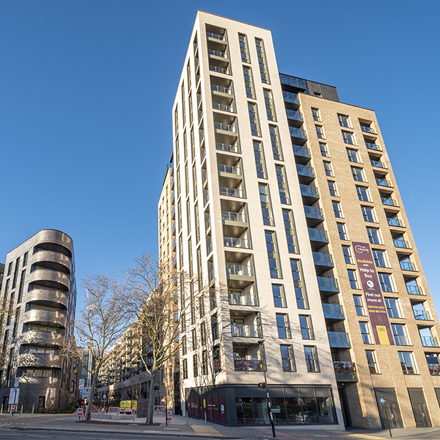 The Chain, Walthamstow
Paul Bushnell, Project Manager at L&Q, said:
"It was an honour to collect this award on behalf of the whole team at L&Q. We take pride in building the best homes for our residents and customers, and it was fantastic to be recognised by the LABC."
Gareth Powell, Operations Director at L&Q, said:
"We're delighted to have received this important industry award, which recognises The Chain as a truly best in class development, working closely with the LABC Warranty team.
"We passionately believe that people's health, security and happiness depend on where they live, and these homes are being built to some of the highest standards in the industry. This is yet another reason why The Chain is shaping up to be one of the most exciting new developments in London."
Julian Roper, Regional Sales Director, London at LABC Warranty, said:
"Congratulations to all the L&Q team for their very impressive scheme at The Chain in Walthamstow.
"We look forward to continuing our excellent working relationship with such an ambitious developer that prides itself on its social purpose."