Spotlight on resident volunteers: Meet Davina
This Volunteers' Week, we are shining a spotlight on five of our fantastic resident volunteers, all of whom are working with us in partnership to improve our services.
Last month, Silwood resident, Davina organised a coronation party with a twist. Not only did the Bermondsey-based Estate residents mark the crowning of Kings Charles III - they also came together as part of a multi-cultural community celebration.
The street was a riot of colour, as residents came in their cultural wear, many with a dish from their national cuisine. Alongside Union Jacks, world flags were draped across the street to represent the nationalities of the different residents that make up the community. There were games, bingos and raffles and over 200 people in attendance.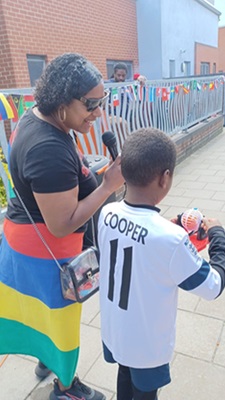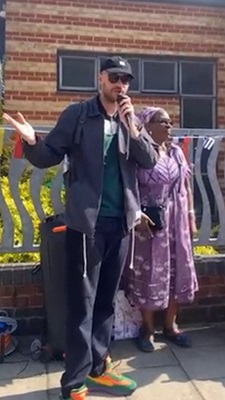 The party came about thanks to Davina and the Silwood Estate committee. After applying for a grant from L&Q, the estate was awarded £500, with funds going towards a bouncy castle, decorations, BBQ food and refreshments.
Davina said: "It was lovely to see people spending time with friends and family and enjoying the music. Some residents weren't aware of recent changes made to the playground in our local park, so it was a good opportunity for them to find out about the improvements and new equipment.
One of our neighbours who has been living at the estate for fifty years was given a special present – a souvenir tea pot and cup – and she was very touched by this."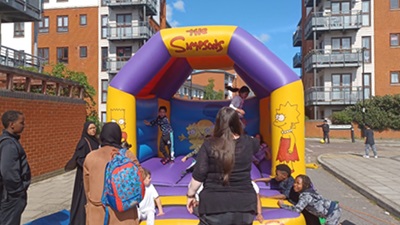 Planning community events forms part of Davina's role as the Chair of the Lewington community centre management committee (LCCMC). She first got involved after volunteering to run Zumba classes at the community centre and hasn't looked back since.