Silk Stream brook cleaned up by L&Q's band of volunteers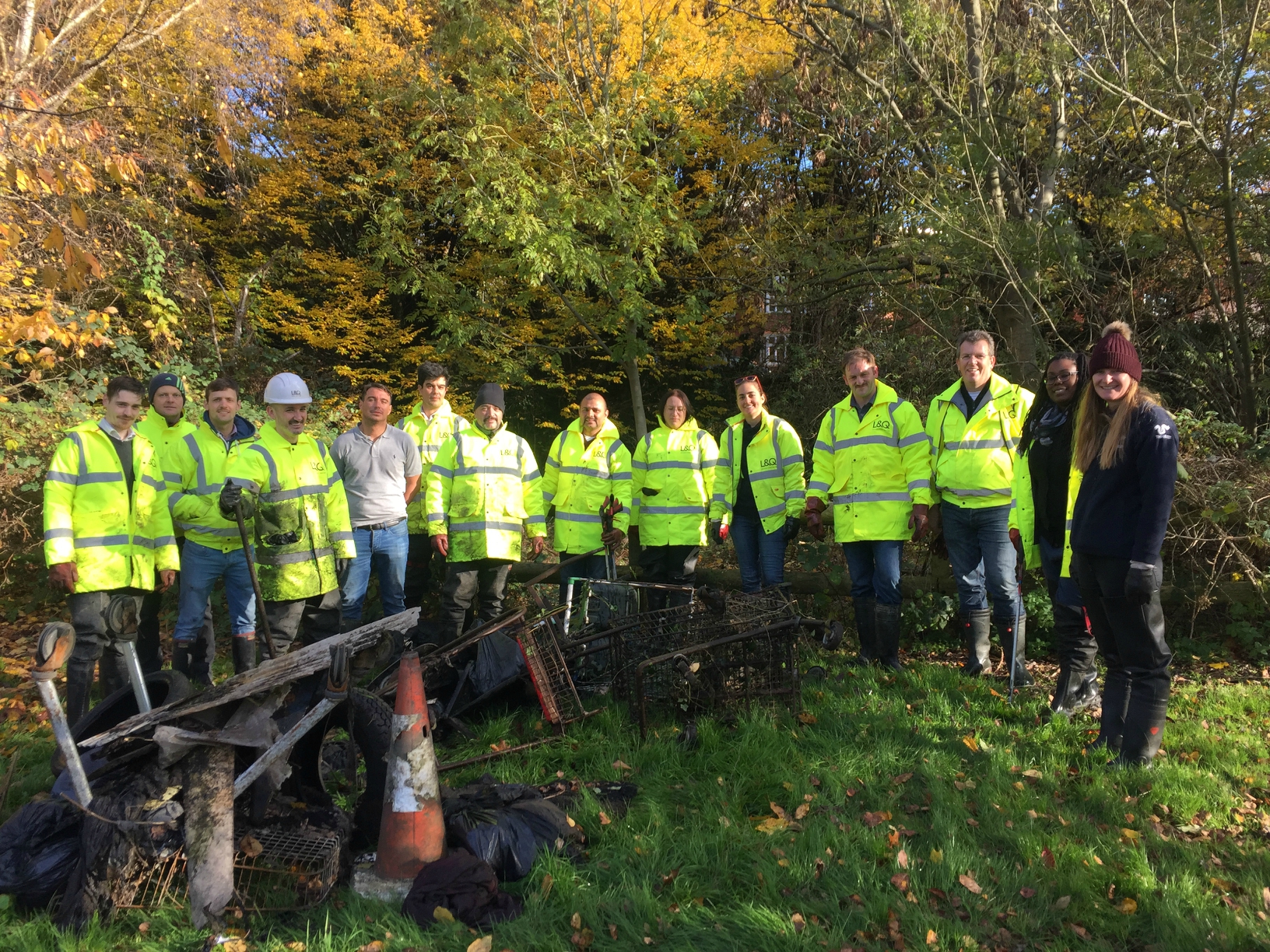 Volunteers from leading housing association L&Q teamed up with waterways charity Thames21 and Barnet Council to clear rubbish from a large swathe of the Silk Stream brook on Friday.
A team of 20 donned their waders and took up their litter pickers to clear a 200 metre stretch of the Silk Stream in Rushgrove Park, Hendon. The Silk Stream is a tributary of the River Brent and forms a major component of the Blue Ribbon Network, London's strategic network of waterspaces.
The volunteers managed to remove a total of 70 bags of rubbish along with a range of large items including a pram, two shopping trolleys, a toaster, traffic cones, a TV, car tyres, and an office chair.
Members of staff from L&Q's construction team and contractors Tamdown on the nearby development, The Rushgroves, took part in the event facilitated by Thames21 and supported by Barnet Council's parks department.
L&Q began construction on The Rushgroves, located on the site of the former Homebase close to Rookery Way, in July this year. The scheme features designs based on the Silk Stream, with the path through the development meandering in a way that replicates the route of a stream and the apartment buildings being designed to look like water rushes.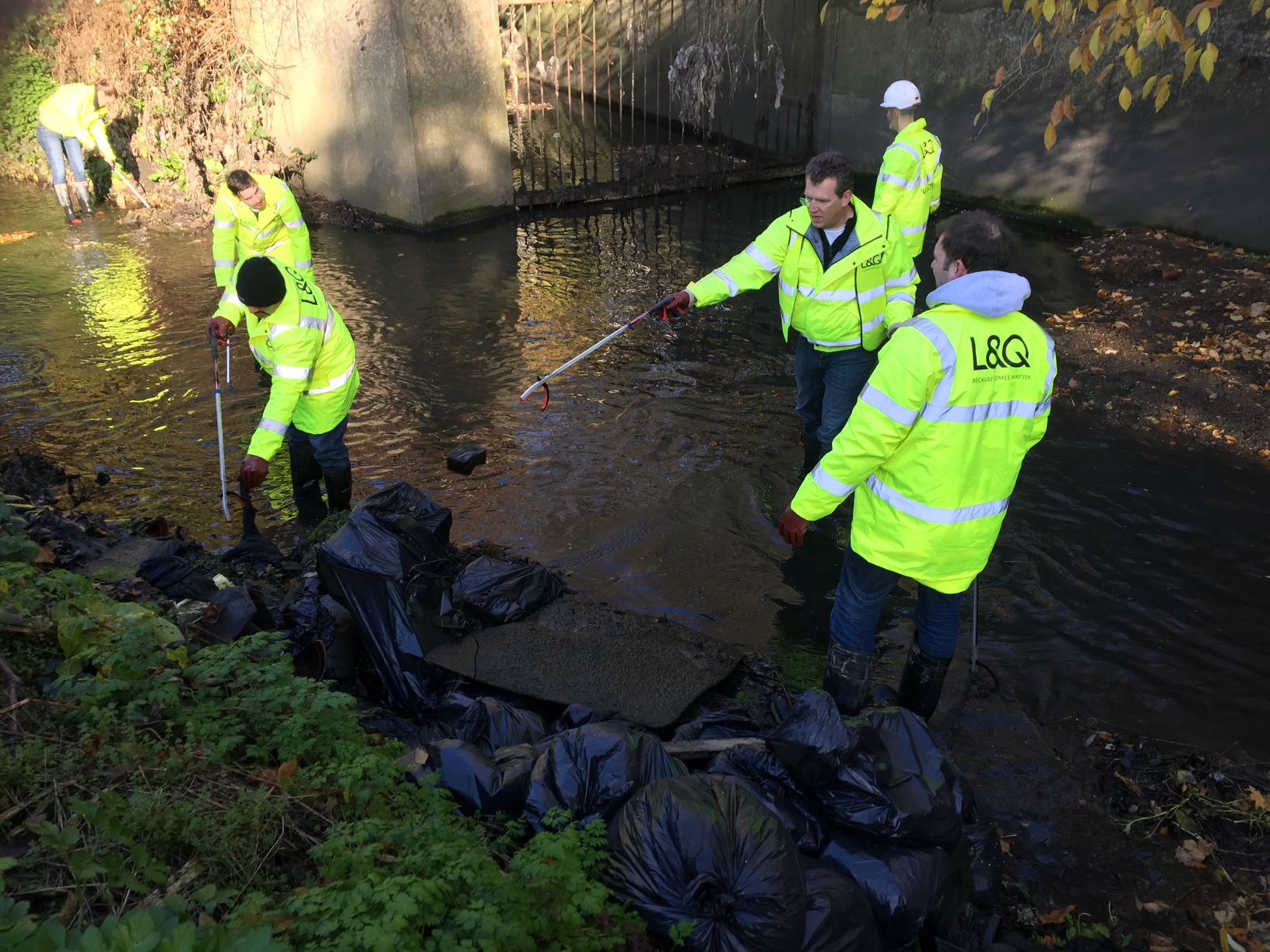 Once complete the development will provide 387 homes across a wide range of tenures, including shared ownership and affordable rent, along with outdoor communal areas and commercial spaces, such as the Hendon Hub for entrepreneurs.
Seren Nelson, Corporate Partnerships Officer at Thames21, said:
"Working in partnership with the L&Q construction team has seen a significant improvement to an important but neglected, local waterway. The team worked really hard today and have succeeded in removing a significant volume of rubbish which will help tackle water pollution and really improve the visual appearance of the area."
Stuart Miller, Managing Director – North Region at L&Q, said:
"Our volunteers have done a tremendous job in conjunction with Thames21 and Barnet Council to improve this neglected local waterway. We look forward to working with the local community on future projects which will bring similar benefits to local residents."