L&Q further strengthens Group Board with new appointment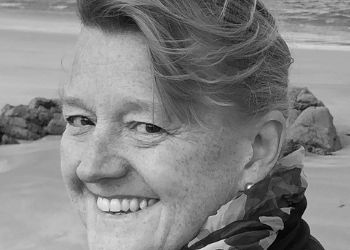 L&Q today announces a senior Board appointment as it embarks on the next chapter of its social mission.
Dr Louise Brooke-Smith OBE will join the Group Board on October 1, and also serve as Chair of L&Q's Development Committee.
Louise will replace Simon Rubinsohn, who is stepping down from L&Q's Group Board on September 30 having completed his nine-year term of office. Simon will also step down from his current role as Chair of L&Q's Development Committee.
Louise is a Chartered Planning and Development Surveyor and a Chartered Town Planner, with extensive experience drawn from the public and private sectors within the UK and overseas.
She is a former global president of RICS and has taken on several NED roles since stepping down as Partner and UK Head of Development & Strategic Planning at Arcadis plc. She currently serves on several boards including the Greater Birmingham and Solihull LEP, the Land Trust and Polypipe Group plc. She is also chair of 'All We Can', an international development and emergency relief organisation. Louise was awarded an OBE in the Queen's Birthday Honours in June 2019 for "services to the built environment, diversity and inclusion".
L&Q Group Chair Aubrey Adams said: "I am delighted that Louise will be joining the Group Board and taking on a vital position as the Chair of L&Q's Development Committee. Her vast experience in public and private sector roles, both in the UK and overseas, will be invaluable as L&Q develops and delivers a new corporate strategy that will guide our social mission over the next five years and beyond."
He added: "I would also like to take this opportunity to warmly thank Simon for his many years of dedicated service, which has helped to successfully steer L&Q through the countless challenges and opportunities of the past decade.
"In his ongoing role as Chief Economist of RICS, I have no doubt that L&Q will continue to glean valuable insight from his unrivalled expertise. We wish him the very best for the future."
Louise said: "I'm very excited to be joining L&Q at such a pivotal moment in its history. The organisation has a clear social mission and values, an impressive track record of delivery, and ambitious plans for the future.
"I look forward to helping L&Q tackle the significant issues of fire safety and the ongoing impact of coronavirus, while ensuring there is continued investment in the continued improvement of existing homes, support for communities, and delivering on its commitment to increase the supply of quality, well deigned, new social housing. I am proud and excited to be working with a great team, and many high-calibre partners, creating much needed, liveable and attractive places for our communities."
As previously announced in July, Sean Anstee CBE will also join L&Q's Group Board on October 1st, while simultaneously taking up his appointment as the new Group Chair of Trafford Housing Trust.
Mr Anstee, a former leader of Trafford Council, will replace outgoing Chair Edna Robinson, who is stepping down at the end of September having completed her term of office.
Aubrey added: "These appointments add further strength to L&Q, at a time when our governance is already more robust than ever. In addition to maintaining our G1/V1 ratings, the highest possible for governance and viability from the Regulator of Social Housing in March 2020, we have also recently completed a comprehensive governance review to further improve the alignment of executive and non-executive decision making, and increase the impact of the tenant's voice.
"Over the coming months we will be searching for a new Chief Executive, following the announcement that David Montague will be resigning by the end of this financial year. These new appointments to our Board demonstrate how we are able to secure the skills and diversity needed to steer L&Q through our next chapter, and ensure a smooth handover and transition to our next CEO by the start of the new financial year."