L&Q announce new Group Director for Customer Services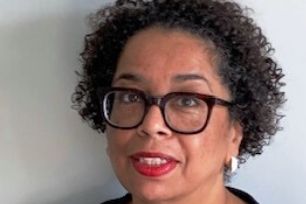 L&Q have announced the appointment of a new Group Director to lead the housing association's frontline teams and put customers at the heart of its social mission.
Gerri Scott will take up the role of Group Director for Customer Services in April 2020.
The role will unite L&Q teams including Neighbourhoods (housing management), Repairs and Maintenance, the Customer Service Centre and Revenue and Income Management. Ms Scott will spearhead initiatives to improve service delivery, focussing on quality, efficiency and customer service.
Ms Scott brings with her over three decades of experience in housing and comes to L&Q after leading a successful management consultancy business. This has seen her act as Executive Director of Housing Management at Homes for Haringey, and Director of Housing at London Borough of Havering. At present, she is involved in providing strategic support to the pan-London Local Authority Gold response, which directs the delivery of core Council services during the coronavirus outbreak.   
Before launching her business, Ms Scott was Strategic Director of Housing and Modernisation for London Borough of Southwark. Prior to that she occupied a variety of senior housing, customer services and operational roles at local authorities and registered housing providers.
David Montague, Chief Executive of L&Q, said: "As we start to look beyond the coronavirus crisis, we want to continue creating homes and neighbourhoods that our residents can be proud of. Providing great quality customer services must always underpin that.
"We're delighted that Gerri has chosen to join the team at this challenging but vital time. Her extensive experience of providing and managing social housing will ensure that we continue to put our social purpose at the heart of everything we do."
Gerri Scott said: "I'm delighted to be joining L&Q as part of its commitment to deliver customer focussed services for residents.  I'm really excited by the opportunity of this new role, and L&Q's ambition to achieve an excellent service for residents.  
I am passionate about housing.  I see it as the essential bedrock for healthy and positive lives and I will bring this passion to the role".