Affordable housing set to increase at Chobham Manor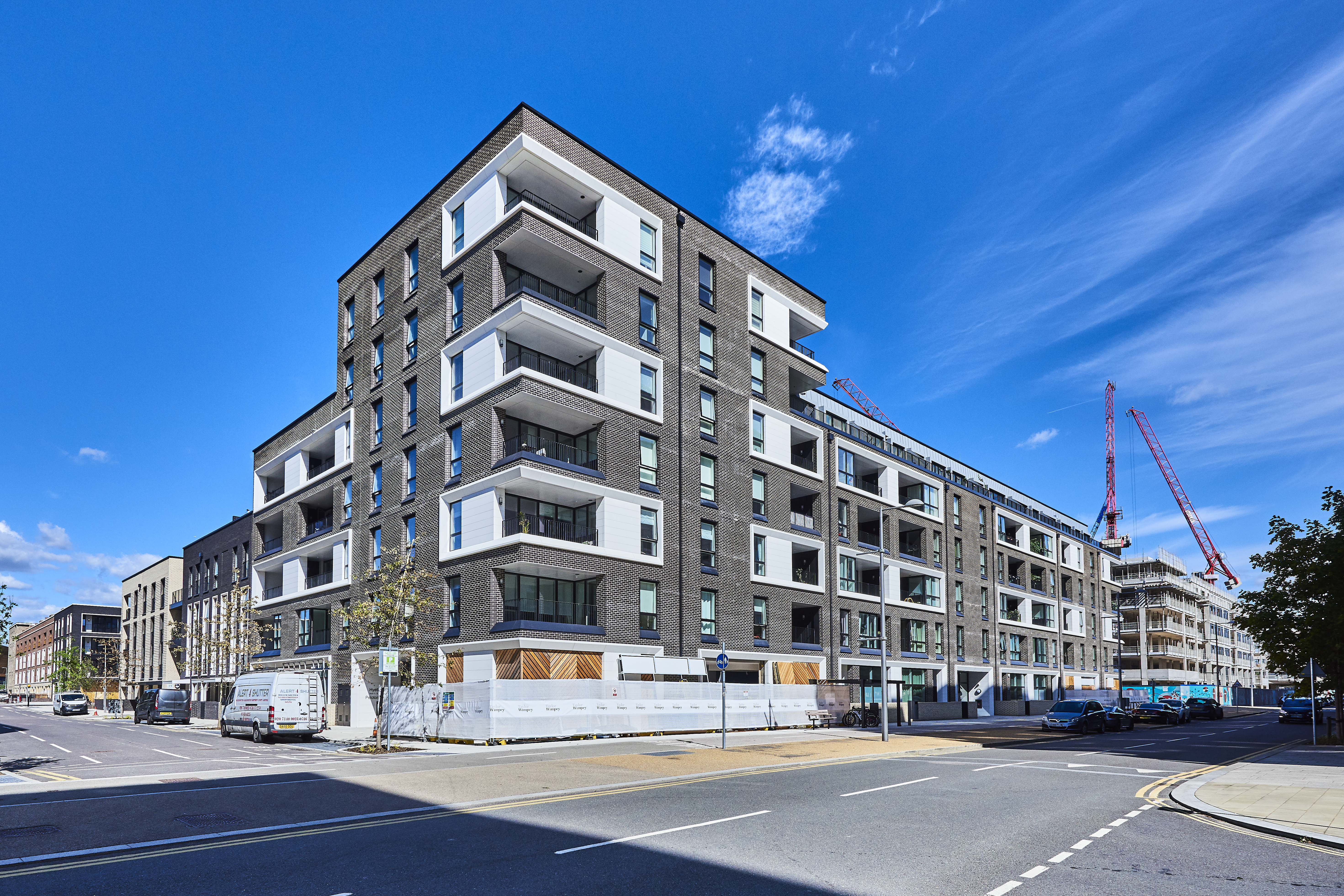 The London Legacy Development Corporation (LLDC) and L&Q have agreed to increase affordable housing at Chobham Manor.
The move will see £22 million provided in grant funding by LLDC to L&Q, one of the UK's leading charitable housing associations, to provide 62 additional affordable homes at the site. This will increase the overall level of affordable housing at Chobham Manor from 28% to 35%.
The new homes will be a mix of London Living Rent and London Affordable Rent. Importantly, a significant proportion (92%) of the new homes will be three-bed family sized units.
Chobham Manor is the first neighbourhood to be delivered on Queen Elizabeth Olympic Park. Located in the north of the park between East Village and the Lee Valley VeloPark, the scheme will provide 871 high quality homes. Chobham Manor won the Mayor's Prize at the 2019 London Planning Awards in recognition of its commitment to design excellence.
Homes at Chobham Manor are being built by Chobham Manor LLP, a joint venture between Taylor Wimpey and L&Q, selected for the project by the London Legacy Development Corporation.
The new homes have been built to high environmental standards, and are located in close proximity to the parklands, which include generous open and play spaces for local families.
Lyn Garner, Chief Executive of London Legacy Development Corporation, said: "People are at the heart of the Olympic and Paralympic legacy and we are delighted to increase the level of affordable housing on this site which will directly benefit Londoners in housing need. We remain focused on delivering as much affordable housing as possible across all Park developments whether already consented or in the pipeline."
Vicky Savage, London Managing Director at L&Q said, "We're delighted to announce the increased level of affordable housing at Chobham Manor. As a charitable housing association with a long history of working in this part of London, we're proud to be playing a part in the ongoing Olympic and Paralympic legacy. These much needed homes, the majority of which are larger family-sized homes, will make an important contribution to meeting local housing need."