Employment Minister visits L&Q scheme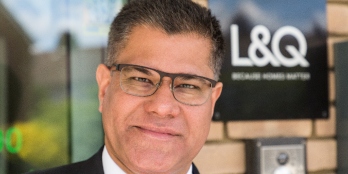 The Minister of State for Employment, Alok Sharma MP, has visited an L&Q employment support scheme to find out more about the help we offer to residents.
The Minister was invited to L&Q's community hub 'Starting Point' in Barking by Give Us a Chance, the leading membership organisation in the social housing sector and the only body that focuses on the employment and skill services and provision within social housing.
The visit took place during Communities that Work week, in order to showcase the work that housing providers do to help people into long term and rewarding work.
Starting Point is a community hub located in Barking, managed by L&Q. Starting Point was first launched in 2006 upon the completion of an L&Q development nearby. As a unique, purpose-built facility with an aim to deliver benefits to the local neighbourhoods, Starting Point supported local community groups and small organisations to flourish for many years.

Since 2014, Starting Point has been home to L&Q's Employment Support Team. Since East Thames's merger in 2017, the Employment Support Team has been providing a range of employment related services such as one-to-one support and help, drop-in sessions, training and screening with local employers.
The #CommunitiesThatWork campaign is in response to a research commissioned by Give us a Chance, led by the IPPR (2018). The report highlighted that unemployment amongst social housing tenants is far higher than the national average, and far outstrips any other UK tenancy breakdown:

• Only four in ten housing association tenants are in full-time work
• Unemployment is twice the national average and economic inactivity is three times higher
• One in three struggles to pay their rent and more than half rely on housing benefit

Importantly, the UK's social housing sector is the largest private investor in tackling unemployment in the social housing sector, second only to the Department of Work and Pensions. Housing associations invest around £70 milliion a year in employment and training support programmes – £60 million of this is housing associations' own funding.
As the Minister of State for Housing, Sharma was responsible for the Government's response to the Grenfell Tower fire. He attracted media attention when he was visibly moved while making a statement to the House of Commons on 5 July 2017.In January 2018, he became the Minister of State for Employment.