Well-being pilot takes off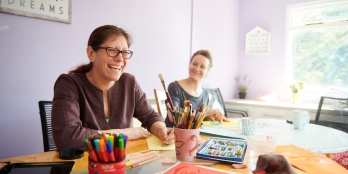 A £70,000 pilot in South Buckinghamshire to improve the lives of vulnerable older people aged in social housing has proved a runaway success.
The housing association L&Q have recruited two full-time health and wellbeing co-ordinators to visit people aged over 55 in their homes and carry out health assessments to see what support could be offered.
The scheme, which launched in April, also aims to tackle loneliness in older people by referring them to services such as adult social care, activities and community groups, and connects them to local services such as handymen.
It also supports people in maintaining their independence, and, where necessary, to downsize to a more manageable property.
So far, 182 people have been referred to the scheme. Of these, 93% of people referred to services in the community were satisfied with the support they received, while 89% said they felt less lonely and 94% said their overall health and wellbeing had improved.
L&Q Living, which received the grant from the L&Q Foundation, carried out research ahead of the project which found that over 50% of South Bucks residents aged over 65 were deemed to be vulnerable.
There is also expected to be a 72% increase of people over 65 in the area over the next 20 years.
Charlie Culshaw, Director of L&Q Living, said: "The ageing population is set to increase significantly in the coming years, and so are the health and wellbeing challenges that this creates.
"The pilot project so far has been very well received, and we have had fantastic feedback from the people we are working with. Everything we do starts with social purpose and creating thriving communities for everyone is one of our top priorities."
One resident who took part in the scheme added: "This area has been screaming out for something like this. It is a wonderful thing to do for residents of a certain age and will make a massive difference to people's lives around here."