L&Q announce Group Director for Governance, Strategy and Communications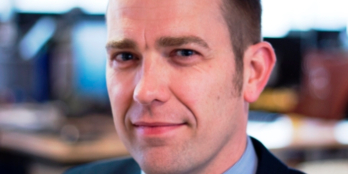 L&Q have announced the appointment of Steve Moseley to the new role of L&Q Group Director for Governance, Strategy and Communications.
The new role will bring together the Company Secretariat, Legal, Research and Strategy, Communications, and Diversity and Inclusion functions of the organisation. This will link L&Q's strategy, research and communication even more closely to the overall good governance of L&Q.
As highlighted in the recent Green Paper, good governance and clear strategic direction are vital to the success of the Housing Association sector. This new role is a clear commitment to cement this focus from the top and ensure that L&Q's governance and strategy continues to support the delivery of high quality homes, excellent services, resident empowerment and successful communities.
Steve first joined L&Q in 2006 and has demonstrated an exceptional track record of leadership, strategic expertise and living L&Q's values. His most recent role was as L&Q's Director of Research, Strategy, and Communications.
Steve Moseley said: "I am delighted to have been appointed to this role. I have been proud to have worked for an organisation like L&Q over the past 12 years and excited about the challenge ahead.
"It is vital that good governance runs through the core of the organisation and I will be focused on ensuring that we continue to deliver on our social purpose; engaging and empowering residents, and delivering much-needed quality homes and services for the benefit of all our customers." 
David Montague, Chief Executive of L&Q, said: "In recent months we have been thinking about the future structure of the Executive Group, and the need to strengthen and integrate some of our core functions.
"Steve's passion, vision and talent shone through the robust recruitment process. This is a critical role at a critical time, and I am delighted to welcome Steve to the Executive team."