Plaque unveiled in honour of Hackney war hero
A plaque has been erected in Hackney in memory of Barnett Lewis, a Jewish Air Raid Precaution (ARP) warden who rescued several people from a bombed building.
L&Q installed the permanent tribute at Mr Lewis' former home in Cottage Walk on Saturday 9 July, a building owned by the housing association and formerly No.9 Brooke Road (now demolished).
The plaque was funded by the Jewish American Society for Historic Preservation (JASHP), a non-profit, volunteer organisation that identifies and recognises sites of Jewish historical interest.
---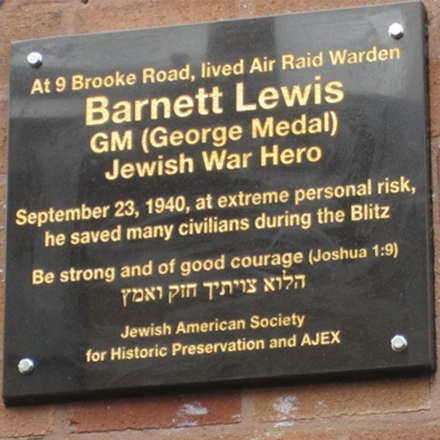 The Barnett Lewis memorial plaque at Cottage Walk, Hackney
---
Born in Stepney in 1912, Mr Lewis was awarded the George Medal by King George VI in 1941, one of the most prestigious awards for bravery.
He led his off-duty rescue in September 1940 after a high-explosive bomb fell on two public shelters containing over 60 people during the Blitz.
The bomb caused the roof to collapse and a water main to burst, which flooded the shelter to a depth of almost three feet.
Those uninjured managed to get out, leaving five men trapped and at risk of being drowned.
Barnett waded through the water, lifted the roof and forced the brickwork and timber away.
Noticing the timber was still holding one of the men down, he crawled back with a saw and cut it away, freeing the man as the water reached his head.
---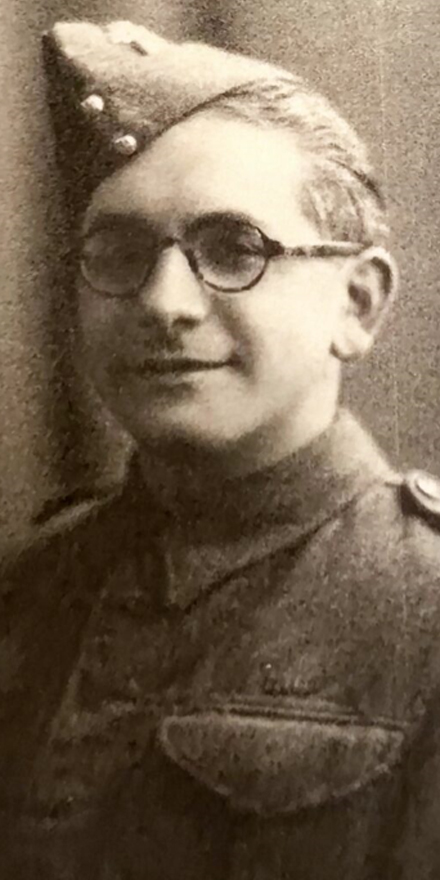 Barnett Lewis circa 1941
---
Soeb Pirbhai, Senior Housing Lead at L&Q, said:
"It is a great pleasure to pay tribute to local heroes in the areas in which we build. Lewis lived in this very property, so it seems fitting that it is now home to a permanent memorial. We want to thank the JASHP for organising this and coming to unveil the plaque – it was a touching and memorable occasion."
Martin Sugarman, Archivist at the Association of Jewish Ex-Servicemen and Women of the UK (AJEX) and JASHP, said:
"All of us at JASHP and AJEX were delighted to be able to honour Barnett Lewis, a highly regarded member of our community. Barnett returned numerous times to the bombed and burning building at great personal risk. His gallantry is inspiring, and this memorial is a perfect tribute that will keep his name alive in the years to come."
---
The George Medal is the second level civil decoration of the UK and Commonwealth and is presented to those performing acts of bravery in, or meriting recognition by, the UK. A medal citation appeared in the London Gazette the next day, followed by articles in the Jewish Chronicle, Barking Chronicle, and Stratford Express. A local Newham man Allister Christie also was awarded a GM for his courage in the same incident.
Barnett was called to the army in 1941 and became an instructor with the Royal Fusiliers and Middlesex Regiments. His bravery continued as he went on to receive a Defence and War medal for his services to the country.
Mr Lewis passed away in Bournemouth in 1998. His family described him as a kind man and someone who was practical and always willing to help others. They also said that he never spoke about his medal except when he wore it to the AJEX military parade every year.