L&Q celebrates inspiring female colleagues as they 'choose to challenge' gender stereotypes
Inspiring women from across L&Q have spoken out to share their experiences in male-dominated departments, as International Women's Day organisers urge us all to 'choose to challenge' gender stereotypes.
Five staff members have revealed what it's really like working in maintenance, compliance, development – and even within the executive group.
International Women's Day, on March 8th, is a global day celebrating the social, economic, cultural and political achievements of women.
The theme of this year's day focuses on challenging gender bias.
Group director of customer services, Gerri Scott, who sits on the executive group, knows all too well how being a woman in a senior position can lead to assumptions.
"Pre LinkedIn era, a lot of people assumed I was a man, and probably a white man," she said.
"I would go to these meetings and there would be an intake of breath when I would come in the room.
"I still get letters addressed to Mr Scott because there is an assumption that a man will be in this role. I've been in strategic meetings where I'm the only woman present – that does still happen, and certainly the only black woman present."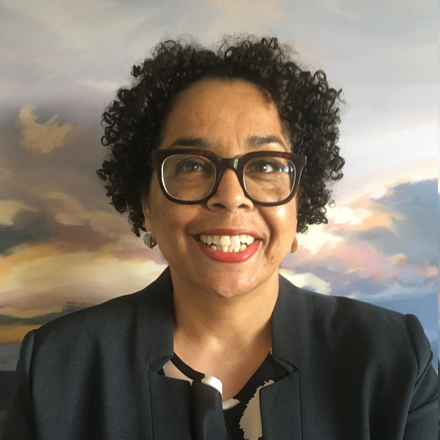 Gerri Scott, Group Director of Customer Services
At L&Q, challenging these stereotypes is incredibly important. Inspire – the business' gender equality network – has worked tirelessly to have a positive impact.
More recently, another network has been set up for women who work across maintenance – WAM.
For these staff members, it is important that female voices are heard in male-orientated industries.
The new network's chair, Christine Gordon, who is an asset information manager, has praised L&Q for the support women in these departments are given.
She said: "Although, there are times when I'm the only woman in the meeting, I'm very lucky to have great male colleagues who see beyond my gender and value the alternative viewpoint that I bring to the discussion, which often comes from our different professional experiences, rather than because I'm a woman.
"Celebrating diversity, through living our inclusion values is something I think transcends though L&Q."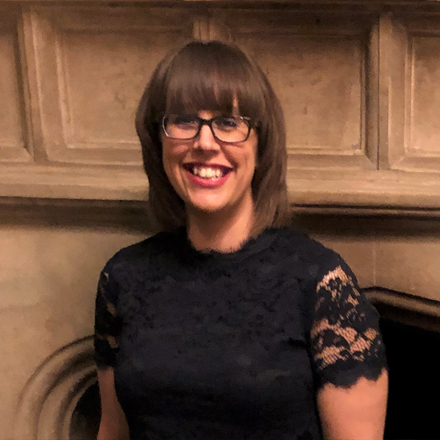 Christine Gordon, Chair of WAM and Asset Information Manager
At L&Q, there are many women working across construction, development, maintenance and within a number of other traditionally male departments, as well as colleagues of all genders, acting as allies to work together towards gender equality.
For some women in these industries, it is hard to break the glass ceiling.
But, at L&Q, it is encouraged.
L&Q's head of compliance within building services, Taryn Paton, urged women to "take opportunities."
"As a woman, to do well, you need to progress when the opportunity exists," she said.
"When the head of compliance role was advertised, it was quite a big step-up for me. Once the opportunity came up, I had to have the courage of my convictions and just go for it. I felt massively supported by my line manager. Nothing ventured, nothing gained.
"It's important to step out of your comfort zone when an opportunity presents itself."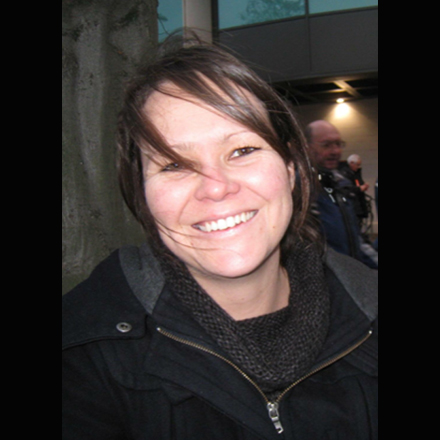 Taryn Paton, Head of Compliance within building service
By bringing together a diverse range of people, L&Q are able to deliver great services, invest in the quality of its homes, and realise its ambitions to solve the housing crisis.
The group board is already a 50/50 split of men and women. As well as this, all roles are advertised as 'flexible' to accommodate caring or other responsibilities people may have.
They also offer generous parental leave policies.
Emma Vinten, energy efficiency project manager, welcomed these policies, after being made redundant while heavily pregnant before joining L&Q.
"I've worked in companies where the attitude to employing women has been very backwards," she said.
"There was almost an ethos of 'we shouldn't hire women because they all seem to be falling pregnant at the moment'.
"At L&Q we have really supportive policies for women.
"When people fall pregnant here it's a real celebration and a happy time and I'd love to think that there is less pressure for them to return to work."
As well as Inspire, there are a number of other networks set up to focus on our commitment to diversity and inclusion.
Spectrum, the staff LGBT+ network, and Kaleidoscope, the cultural diversity staff network, both work closely with Inspire.
Jo Peres, co-chair of Spectrum, and a performance analyst within development, said: "We used to be quite separate in the past, but since the head of diversity and inclusion was appointed to their role, the networks have been much more collaborative, and this works really well.
"Ultimately, we all have the same goals and that is to create a working environment that is fair to and inclusive of all staff.
"There is incredible female talent at L&Q and a strong basis to build on for future talent. It is also important to understand that when you see people that look like you or represent your community, it makes people feel included. A good example of this is Fayann Simpson on the group board.
While the picture for women at L&Q is fantastic, there is always more work to be done.
"It's important to have those uncomfortable conversations," Jo added.
"Going forward, I think we need to think of how to have a natural organic flow of talent when it comes to the career ladder.
"It's a conversation that should be addressed, regardless of how uncomfortable it might seem."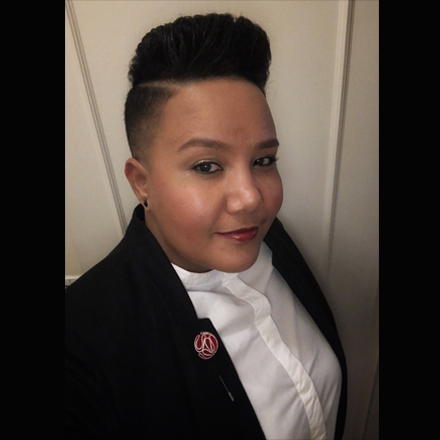 Jo Peres, Co-chair of Spectrum and Performance Analyst