Leyton basketball tournament scores big with community
Over 90 young people came together for a basketball tournament organised by housing association, L&Q and Leyton Orient Trust.
The first-of-its kind event took place on at the SCORE centre in Leyton, a multi-use facility based opposite Leyton Orient football stadium on Oliver Road.
Contestants aged between 8-18 came from Leyton and the surrounding areas and entered their team into one of the three categories (under 12's, 14's and 16's).
In collaboration with Sport England and supported by the National Lottery, L&Q's Get Set Go! programme offers funding for community-focused sports, recreation and physical activity.
Representatives from the Met Police also attended to help improve community relations and promote a safer environment. Young people got the chance to learn about the police's functions and try on equipment including riot gear.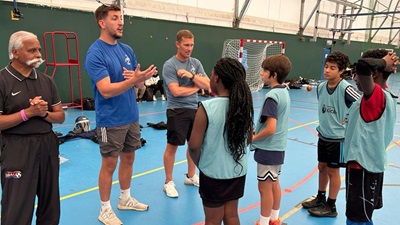 The day ended in medal presentations for the winning teams and the event was well received by participants, parents and coaches.
Two L&Q staff members swapped their office day jobs in development and finance for coaching, both lending a hand with refereeing and keeping score. L&Q staff are entitled to 21 hours volunteering per year at a charity of their choice,
Serguei Milovidov, one of the parents said:
"The educational approach is very important and breaks down the barriers between citizens and the authorities."
Matt Corbett, Director of L&Q Foundation said:
"The basketball tournament was a huge success. I was extremely impressed by the levels of skills, confidence and sportsmanship from every single participant.
By providing these opportunities, we are not only keeping young people happier and healthier, but we are also building their resilience and channelling their energy and abilities into positive activities. This all helps to create brighter futures and a lasting legacy for our communities.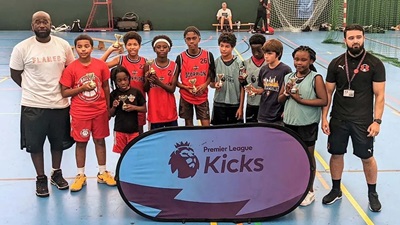 Liana Brown, Activity Programme Manager at L&Q said:
"Basketball is the second highest participation sport in the UK, but there is currently a lack of resources available for young people to get involved.
We hope that through projects like Get Set Go!, we can continue to inspire local people to be active and offer opportunities to help them pursue their sporting passions."