Lewisham children's summer holiday programme in pictures
Parents Skills 2 Go has completed another successful year of their popular summer fun programme.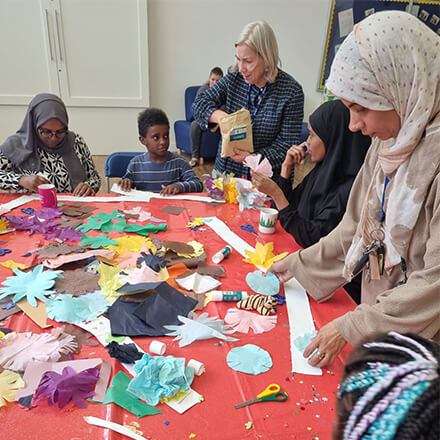 Local children living in Southwark and Bermondsey made the most of their summer holiday with hours of fun at the Lewington Centre on Eugenia Road.
Over 60 children attended with their parents or carer over the four-week period from Monday 24 July until Thursday 17 August.
The lineup of hands-on activities was designed to appeal to children aged between 1 and 11 and included arts and crafts, sewing, music and drama, as well as sports and cycling sessions provided by social landlord, L&Q.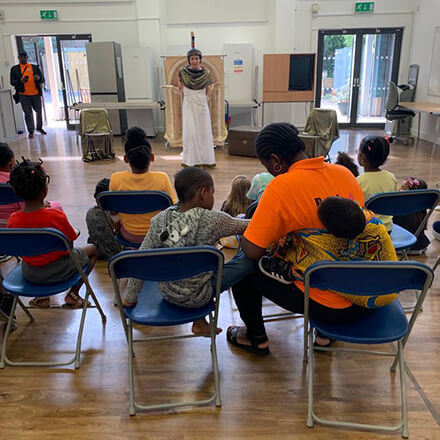 The week of fun was fuelled by free lunches for everyone who came along, complete with fresh fruit and vegetables.
For those seeking outdoor adventures, the programme included trips to the London Zoo, Crystal Palace, the Tower of London, Myatt's Fields Park, the seaside and several local museums.
Local families in attendance were from different ethnicities and had a range of needs including mental health, isolation, language barriers and special educational requirements.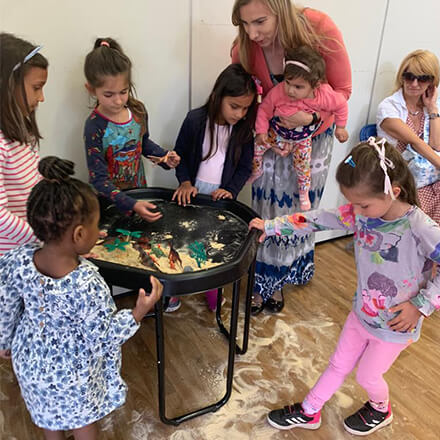 Sessions were held by Parents Skills 2 Go, hosted at L&Q's Lewington Centre and funded by the Mayor's Fund for London and the Hammersmith Holidays and Food Fund in Southwark.
The HAF scheme, which is funded by the Department for Education, aims to make the positive benefits of holiday clubs available to all those on benefits-related free school meals for at least four hours a day, four days a week for four school holiday weeks of the year.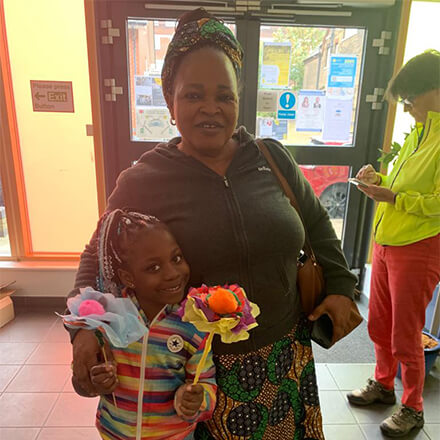 Attendees said:
"I have a son with special needs and bringing him to the activities had a calming effect on him. There were less tantrums."
"The sessions at the Lewington catered for the needs of all my children and the food was amazing."
Margaret Taribo, Director of Parents Skills 2 Go, said:
"Running programmes like this gives us the opportunity to build trusting relationships with families and provide the support needed for them to boost their mental and physical wellbeing."
The number of participants shows that there is very much a want and need in our communities for these activities. We know, from our previous holiday activities and food programmes, how much children and parents value this time, and we were delighted to hear positive feedback from this year's attendees.
Matthew Corbett, Director of L&Q Foundation, said:
"Free summer programmes are a lifeline for local families facing challenges during school holidays, where keeping children entertained and well-fed can be a struggle due to the rising cost of living."
Not only did these sessions mean access to activities parents may otherwise have been unable to afford, but they also provided an inclusive environment for children to have fun, learn new skills, eat well, and stay active.
Now that the programme has come to an end, some of the parents will continue to develop their skills once their children go back to school. Parents Skills 2 Go will offer sewing workshops, parenting programmes and wellbeing sessions at the Lewington centre during term time, as well as a creche for parents with younger children.
Located within the Silwood estate, the Lewington has been given a significant upgrade by L&Q. Originally opened in 2008, changes in 2022 included a renovated IT suite with 15 new computers, improvements to the building's interiors and a large walkway leading to a new café space equipped with an industrial kitchen.
The investment is part of a wider aim to revive the hub and transform it into a community asset centred around connection and learning.