L&Q resident joins Group Board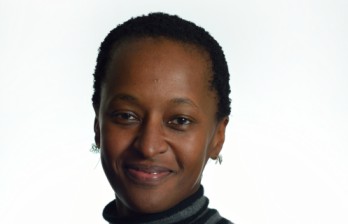 L&Q is delighted to welcome Fayann Simpson to its Group Board as a co-opted member.
Fayann has been an L&Q resident for over 20 years and an involved resident for over 15 years. She is currently chair of Resident Services Group, Chair of the South Neighbourhood Committee and Deputy Chair of the Customer Experience Committee.
The L&Q Group Board oversees all aspects of work carried out by the L&Q Group. The board is made up of individuals from a variety of backgrounds.
Fayann is passionate about resident involvement and is a firm believer in the value of effective resident involvement to both improve services and hold L&Q to account. Over the years she has been a member of the Resident Involvement Group, a chair of a Neighbourhood Committee, chair of L&Q Resident Board, Chair or L&Q's Complaints Panel and been involved in the planning and facilitation of the Resident Conference.
Fayann has many years experience working on IT and Resource management projects for global law firms and investment banks. In her spare time she is a keen ceramic artist and plant lover.
Fayann will be formally enrolled onto the board at our AGM in September.