Inside the celebrity London sports centre keeping kids off the streets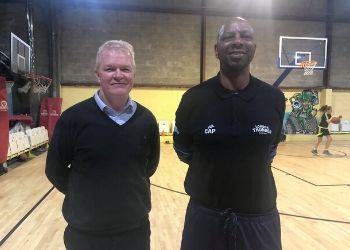 A former LA Lakers superstar is coaching children in south-east London to help keep them off the streets.
Steve Bucknall, who has also represented England in the Commonwealth Games, was the first Englishman to play in the NBA. He set up basketball club London Thunder after returning from his LA Lakers stint to find there was nowhere for children in Lewisham to play.
With the help of the New Bermondsey Sports Foundation (NBSF) and housing association L&Q, the club was able to move to the Thunderdome, a venue which has been converted from an empty warehouse into a sports facility with two full-sized courts and spectator seating.
After an additional grant from the L&Q Place Makers fund earlier this year, the premises even had its flooring repaired and replaced.
Steve, who also works as the performance technical manager for Basketball England, is the head coach of London Thunder, which now has six national league teams and over 200 registered players.
He said: "In 2013, L&Q came in and said 'What can we do?' They gave us money to get the changing rooms, toilets and storage rooms done and made DDA compliant.
"Since then it's developed with years of support. We've built the club from the bottom up.
"It comes back to the community aspect. When I first came back and saw there was no basketball facility around, I thought 'What are these kids doing?'
"If there aren't any of these clubs, they're on the streets. It's idle time.
"The parents are chuffed to be able to come down here, drop their kids off and know they are in a safe environment, with lots of mentors around looking after them.
"They're being taught the right things, and the skills basketball brings – because it's more than just a sport. It teaches you disciplines like working with a team, having to take orders, and we're trying to instil those values throughout the club as the kids are growing up.
"We're in the heart of the community and that's important – especially with what's happening with the youth at the moment."
Having a space within the community to enjoy basketball enabled one player, Rowell Graham, to make better life choices.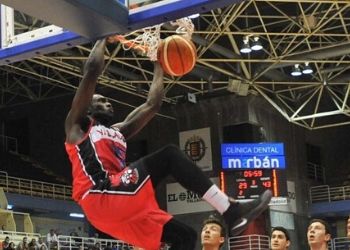 The 25-year-old went on to become more engaged with school because of the club and now plays Basketball professionally in Spain.
During the off season, he returns to the Thunderdome where he coaches younger players who look up to him.
The Thunderdome is a temporary facility, with a new leisure centre within the New Bermondsey development in the pipeline.
Energize will contain a multi-purpose retractable 3,000 seat arena, a six-lane swimming pool, a 150-station gym and a boxing area.
Former All Blacks player and Lewisham born John Gallagher, who works for the NBSF, said: "When we opened the Thunderdome in 2013, London Thunder was the first sports club to come on board. We gave them rent-free accommodation, they just had to supply their own equipment and maintain the building.
"L&Q were really supportive. They gave much needed help to accelerate the works and complete to a high level.
"Then this year L&Q's Place Makers fund paid for the basketball floor to be refurbished. From our perspective, this is a really great thing – it's fantastic."
The Place Makers Fund awards grants to local groups, organisations and charities which share our passion and commitment to changing lives and enhancing communities.
Matt Corbett, director of the L&Q Foundation, said: "At L&Q, our mission is to create homes and neighbourhoods to be proud of.
"We are dedicated to investing in the areas where we are building, and we believe that the best way to do this is by supporting existing organisations that are already working with the local community.
"We are thrilled that our Place Makers fund was able to help provide new flooring for the Thunderdome which is such an important project."
To apply for a grant, visit our website at lqgroup.org.uk