Vicky Savage appointed London Managing Director at L&Q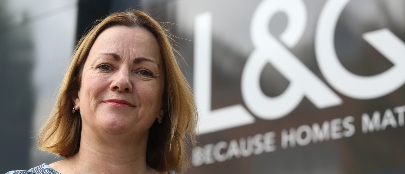 L&Q has today announced that it has appointed Vicky Savage to the new role of London Managing Director. Vicky will be responsible for leading on L&Q's operations in the capital, as the housing association continues on its ambitious growth journey towards 100,000 homes over the next decade.
Vicky has led L&Q's South Region successfully over the past 18 months, overseeing the organisation's work on major developments including Quebec Way, Erith Baths and Kidbrooke Village. She has also been responsible for L&Q's ground-breaking Build London Partnership, which has seen the organisation partner with small BME housing associations to unlock small sites around the capital.
Vicky will lead L&Q's entire Development Division in London, including flagship schemes at Barking Riverside and Beam Park. She will also be responsible for L&Q's strategic partnership with the GLA, which will see £8 billion invested in 20,000 homes in London, of which up to 60% will be genuinely affordable.
Vicky is the Chair of the influential G15 Development Directors Group and has worked in a range of housing development roles for over 20 years. She has a degree in Urban Planning and a post-graduate qualification in Housing from the London School of Economics.
Fiona Fletcher-Smith, Group Director of Development and Sales at L&Q said: 'We are delighted to be welcoming Vicky into this important new role. London has never been more important to L&Q, and Vicky's expertise will be vital for us as we invest to deliver the homes that the capital needs.'
Vicky Savage, London Managing Director at L&Q said, 'I am thrilled to be taking on this role at such an exciting time for L&Q. We have a proud track record of creating thriving communities and delivering much needed affordable housing across London. I look forward to working closely with our partners as we continue to work towards tackling the housing crisis.'