L&Q takes on dementia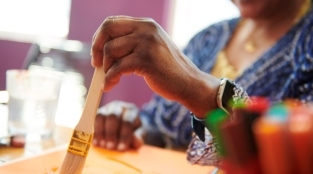 L&Q has today announced bold plans to tackle the growing numbers of people with dementia.
There are 850,000 people with dementia in the UK, with numbers set to rise to over two million by 2051.
The L&Q Dementia Strategy was developed after the charitable housing association recognised that with 32,000 older* residents it needed to develop a bespoke dementia support offer.
It plans to become a 'dementia-friendly organisation' by 2020.
The strategy has been developed in consultation with residents over the last year and will include high-quality training for staff, a dementia design guide, the creation of dementia champions and a dementia forum.
Highlights from the strategy include:
Invested in high quality training for staff from Stirling University (leaders in the field)
Group-wide dementia forum
Dementia champions trained across all departments
Staff, contractors and tenants (including general needs) trained as dementia friends
Person-centred support and care plans
Dementia design guide and audit tool (based on Stirling University's Gold Standard)
Investing in a range of activities and initiatives to reduce loneliness and isolation
Dedicating the whole of October every year to raising awareness of dementia across the whole organisation
L&Q Living was launched in April 2017, and is the care and support subsidiary of the L&Q Group. It offers housing and other assistance to meet the needs of older and vulnerable people in society.
Charlie Culshaw, Director of Care and Support for L&Q Living, said: "We place health and wellbeing at the heart of everything we do so we're proud to introduce a dementia strategy across the organisation. The number of people with dementia is going to grow rapidly over the next few decades so it's vital housing providers understand how to support their older and vulnerable residents. We all need to do our bit to tackle the huge problem that the country faces and understand how to help people to live well with dementia."
ENDS
Note to editors
*55 and over
What does a dementia design guide look like?
The textiles, fittings, level of signage, colour schemes and décor will all be designed to keep people with dementia in their homes for as long as possible. Creating dementia friendly environments has been widely recognised as an essential component in helping people to live well with dementia.
A suitable living space can help to alleviate a number of impairments that are generally associated with dementia.
L&Q is one of the UK's leading housing associations and developers, managing more than 90,000 homes across London and the South East.
We are committed to tackling the housing crisis and have an ambitious plan to enable the delivery of another 100,000 quality new homes over ten years.
Half of our new homes will be genuinely affordable to people on average and lower incomes, with the other half available for private rent or sale, reflecting our belief that everyone should have a quality home they can afford.
We are a not-for-profit housing association and reinvest the money we make into building quality homes, creating successful communities and providing excellent services for residents.
As a charitable housing association our role goes beyond providing homes and housing services. We are a long-term partner in the neighbourhoods where we work. We hope to build aspiration, opportunity and confidence among residents through our £250m community foundation and our skills academy. 
Our care and support subsidiary, L&Q Living, provides housing assistance for older people and those with support needs.
For further information please visit www.lqgroup.org.uk