L&Q Partner with Public Practice to Knockdown Barriers to Housebuilding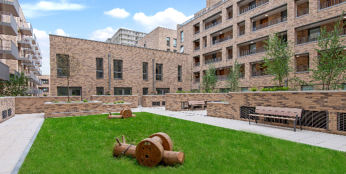 L&Q are addressing a lack of public sector planning capacity and ultimately tackling the housing crisis by partnering with social enterprise Public Practice.
The charitable housing association are now official partners of Public Practice, a pioneering scheme which embeds planners, architects and urbanists in local government planning departments on year-long placements.
The move is part of L&Q's commitment to building partnerships that will help accelerate the delivery of quality, affordable housing. An ambition recognised by the Government's Social Housing Green Paper and its recognition of the vital role housing associations play in delivering new affordable homes, as well as their positive impact in boosting social mobility.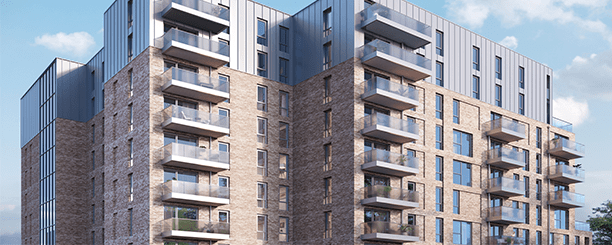 Public Practice was founded in 2017 to help address a lack of public sector planning capacity, which is recognised as a major barrier to delivering the quantity and quality of homes the country needs. It does this by supporting the placement of built environment experts, or 'Associates', into the public sector.
The first cohort of placements is forecast to unlock or improve 18,000 homes, create or improve 20,000 sqm of public realm, accelerate the delivery of £28m of public infrastructure, and engage over 3,600 people in planning over the next year.
They are currently working in strategic roles across London and the wider South East to deliver better-designed and more inclusive places, and support more proactive planning to tackle the housing crisis.
L&Q join other Partners supporting the enterprise including the Mayor of London, Local Government Association, Historic England, Karakusevic Carson Architects, Future Cities Catapult, British Land, The Berkeley Group, and Peabody.
The call for applications for the first cohort was thirteen times oversubscribed, with candidates from a diverse range of ages and backgrounds. 17 successful Associates – 71 per cent of whom are women, and 24 per cent BAME – have been matched with roles in some of the most progressive and ambitious local authorities in and around London.
Placements range from setting up council-led housebuilding programmes to shaping masterplans for new garden towns.
Public Practice Associates also dedicate 10 per cent of their placements to a programme of Research and Development to come up with new solutions for some of the most pressing issues faced by planning departments, including engaging local communities more effectively, alternative approaches to suburban intensification, and new measures to accelerate the conversion of planning applications to housing completions.
Andy Rowland, Regional Managing Director at L&Q, said:
"We are excited to be joining Public Practice as a Partner to support more proactive planning and high-quality design to tackle the housing crisis.
"L&Q has ambitious plans to build over 100,000 new homes over the next 10 years and we know 40,000 of these will be through partnership.
"Our partnership with Public Practice demonstrates our commitment to work with like-minded organisations to help deliver much needed high quality affordable homes."
Finn Williams, CEO of Public Practice, said:
"We are proud to have L&Q as a partner of Public Practice. Our partners recognise that the key to accelerating housebuilding is not less planning, but more proactive planning.
"To build the number of homes the country needs at prices people can afford we need progressive and ambitious housing associations like L&Q, and progressive and ambitious planning authorities.
"Public Practice shares L&Q's commitment to building skills across the sector to create better places. L&Q's support will enable us to extend our programme to benefit more authorities, and more communities."