We need young people to solve our housing crisis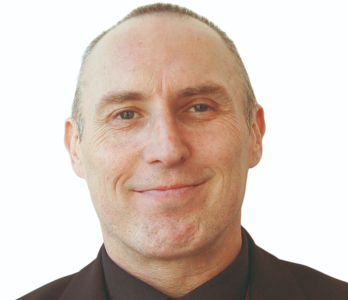 John Bryson, Head of L&Q's Academy, talks about addressing specific skills shortages and solving the housing crisis.
There is an acute construction skills shortage in the UK. The Construction Industry Training Board estimates that more than 230,000 new recruits will be needed by 2020 to meet demand.
In London, where more than half of construction workers are EU migrants, we could see an even bigger demand for new recruits.
The Mayor of London's skills strategy, announced yesterday, will go some way to filling these gaps. His plans include an £8 million specialist academy for construction skills.
This will help. But our industry needs to face up to a problem we've been largely ignoring for a while.
Construction has a poor image among younger people.
There's no point having training and education offers if no-one wants to hear about them.
And we heard it at the CHIC conference yesterday: Young people are not interested in traditional building jobs.
I remember when I was a young lad, learning a trade and working with your hands was something to be respected and admired.
Now, a job working in construction is often associated with hard manual work on building sites and "something for the less academically capable." The average age of a tradesman on a site is now 45-years-old.
We've got a serious amount of work to do in promoting ourselves if we're ever going to fill the substantial gaps in our skills base and make the industry more appealing to younger people.
I've worked in vocational training for over 20 years, 15 of which have been focused on the construction industry. And I honestly believe the construction industry offers amazing opportunities for school leavers.
Through the L&Q Foundation's Schools Partnership Programme, we visit schools and colleges which includes talking about careers in the construction industry.
It is disappointing that that young people, parents and teachers still have such negative opinions about construction.
They practically have no awareness of the broad range of roles available in the construction industry, or the variety and levels of qualifications you can gain. Not to mention how lucrative it can be.
It's not all heavy lifting and forklift driving. And even if you start in manual labour, it's an industry where you can go as far as you want to go. I've met plenty of directors and senior managers who came up through the tools.
Many people are perfectly capable of going to university but are concerned about the costs or simply cannot afford it; University isn't always the best or only option for bright young people. With the introduction of degree level apprenticeships, a youngster can now earn while they learn and finish with both work experience and a degree.
There really is something for everyone.
At L&Q, we've been training apprentices for years. And we recently invested £5 million per annum into establishing our own skills academy, officially launched this year.
The L&Q Academy will enable us to address specific skills shortages and a lack of diversity with targeted recruitment. It will offer residents and people living in our communities support to gain skills, qualifications and experience to enter and sustain employment.
This shows how serious we are about investing in young people.
Because we need them.
L&Q recognises that if we're going to meet our commitment to build 100,000 homes over the next ten years, then we need to get more people into training and work.
If we're going to solve our housing crisis, then we need our young people to help. But first, we need to increase interest and awareness of the opportunities the industry has to offer.
This blog first appeared in 24Housing on 11 June 2018