 Trick or treat!
Halloween celebration with our residents!
No one celebrates Halloween as they do in the US, and no Halloween is complete without a spooky or friendly pumpkin Jack-O-Lantern. Here's how we celebrated Halloween with our residents and the local community.
At our award-winning regen scheme, The Quarry, in Erith, local residents took part in a family Halloween hunt for ghosts and ghoulies.
And since we sometimes think the holiday goes by too quickly, this was a week-long event which took place throughout the October half-term week – from 25 October to 29 October – at the landmark development being delivered by L&Q and Anderson.
Participants were given a printed card, with a Halloween theme map of the site on one side, with six different selected locations where the hidden spooky stickers could be found. Once checked off the list when spotted, guests headed over to the L&Q Sales and Marketing Suite for their treats!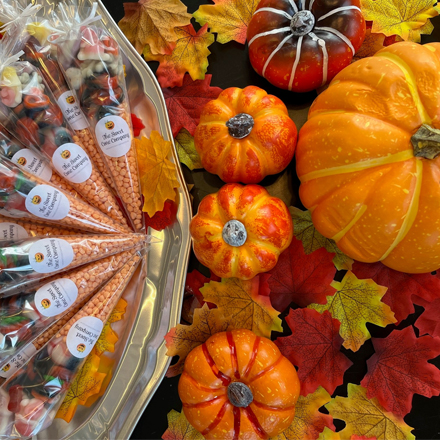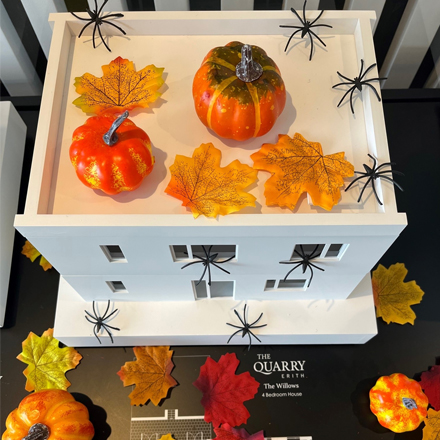 And since pumpkins aren't the only ones turning orange this time of year, for our nature-loving guests, who don't really buy into the spooky spirit, our team at The Arbour, in Beaulieu, Chelmsford, organised a wildlife walk during that week.
A unique landscape-led development, offering 176 acres of green open space, alongside communal gardens, parks and pathways, complementing the peaceful views of the rolling Essex countryside, Beaulieu is perfect for observing autumn come into its own.
And finally, returning to the true meaning of the holiday, beyond candy and costumes, the Church at Barking Riverside welcomed residents to their Social Sunday, dedicated to All Hallows Eve and All Souls and Saints Days. Residents celebrated their heroes and loved ones that have passed, with a memory wall, alongside a pumpkin carving and pumpkin decorating station, in an afternoon of spook-free fun.