 Fire Risk Assessments
An FRA will identify potential fire hazards, evaluate their risk and recommend any precautions or control measures
Following the tragic fire at Grenfell Tower in 2017, the government changed its building safety guidelines by issuing a series of advice notes.
These advice notes were intended to give building owners clear guidance about how to make sure their properties are constructed and maintained safely.
Over time the advice has evolved and will eventually become law, however in the meantime building owners like L&Q are now required to inspect many of our buildings to ensure that they meet the new guidelines.
The government has said that different types of buildings require different types of inspection. Taller buildings, or buildings that use combustible materials in their construction need an intrusive inspection, where we need to open the walls of the building to inspect inside. Buildings that present a lower risk to residents from fire do not need to be inspected in this way.
For these buildings, L&Q will not be carrying out an intrusive inspection. However, we will continue to inspect these buildings on a regular basis through our Fire Risk Assessments.
Fire Risk Assessments
A Fire Risk Assessment, or FRA, is a regular and in-depth inspection of your building. These inspections are carried out at set intervals, which differ depending on the building type and risk from fire.
An FRA will identify potential fire hazards, evaluate their risk and recommend any precautions or control measures that the building owner needs to put in place to remove or reduce these. Potential hazards could range from fire-doors in need of repair, through to barbeques on balconies and prams in hallways.
Previously, FRAs only covered the inside of a building, but from now on they will also include the inspection of the outside walls too – known as the 'external wall system'.
When an FRA is conducted the inspector will also consider the risk to any vulnerable residents, such as those who may find it difficult to leave the building quickly in an emergency. These will be noted on the completed FRA and an evacuation plan drawn up. If you feel you may require assistance during an evacuation, it is important that you let us know by contacting your Property Manager.
Once completed the FRA will list a number of 'actions', that L&Q are recommended to take, to make sure you are as safe as possible.
We will then complete these actions as soon as possible.
Mortgages and EWS1 forms
You may have heard of residents in apartment blocks struggling to secure mortgages, with their lenders asking for an EWS1 form.
The EWS1 form was developed by the Royal Institute of Chartered Surveyors (RICS) and is often requested by mortgage lenders to prove that a property meets the latest building safety guidelines. An EWS1 form rates the fire safety of a building based on the likelihood of improvement works being required.
L&Q has followed guidance from the government and RICS in deciding which of our buildings require an EWS1 form, and therefore need an intrusive inspection.
If we have let you know that we will be inspecting your building through your Fire Risk Assessment, but are looking to secure a mortgage and have been asked for an EWS1 form, we suggest you discuss this with your lender in the first instance. More advice on this can be found on our help and advice pages.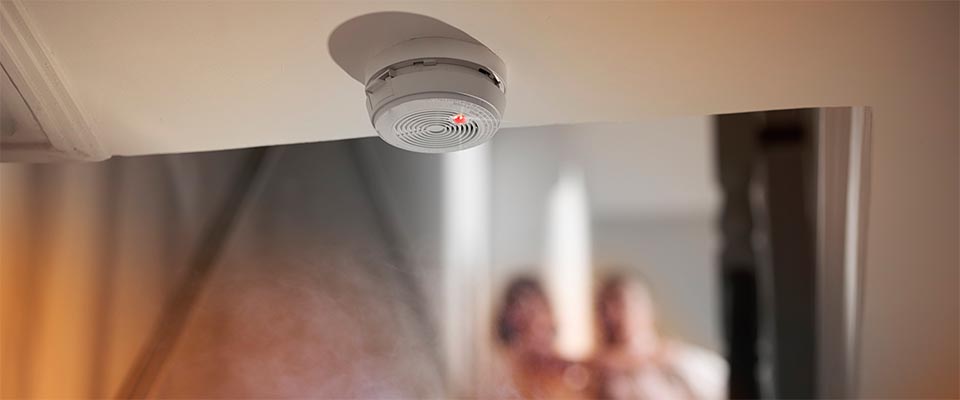 Keeping your home and building fire safe
It's very important that you know how to reduce the possibility of a fire in your home or building
Get in touch
If you have any concerns about the safety of your building, contact our customer service centre online or by calling 0300 456 9996