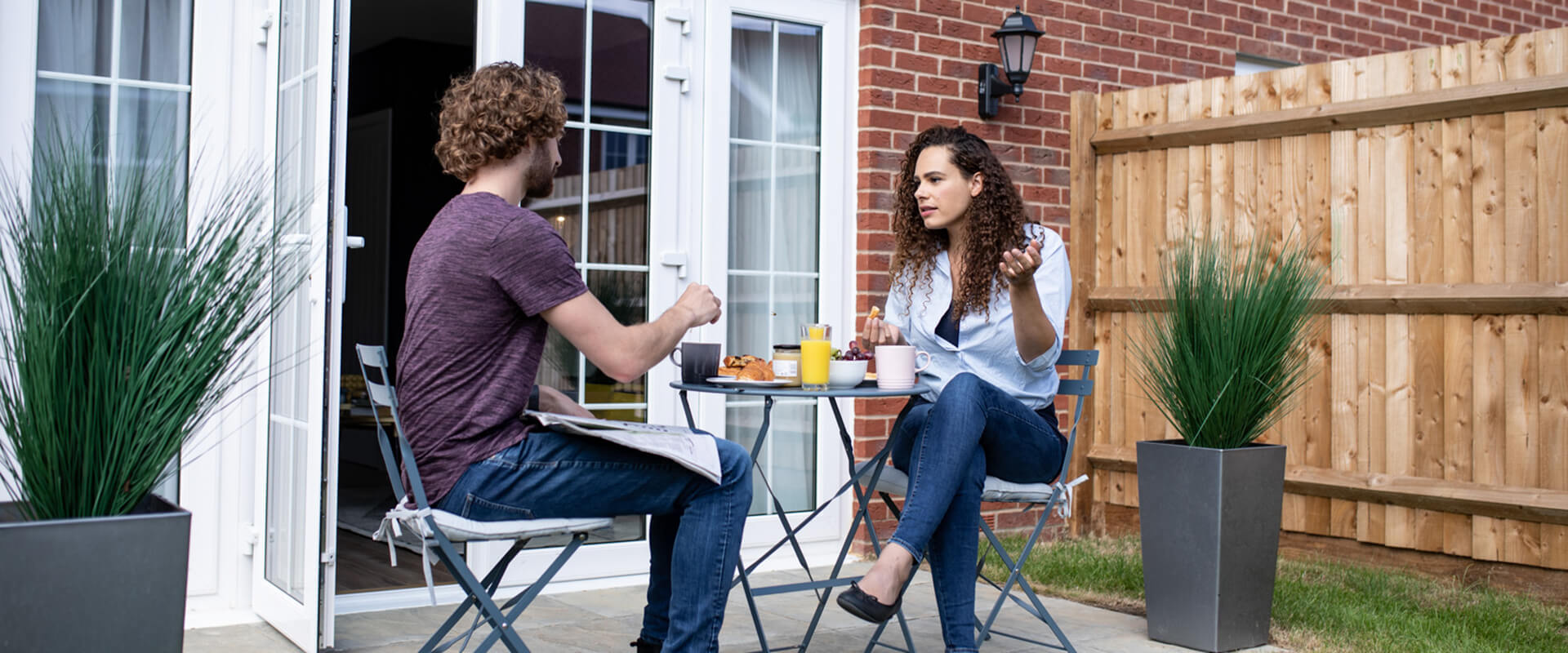 Residents annual report
In this report we set out how we performed between April 2021 and March 2022
A conversation with Fiona, Gerri and Fayann
Fiona Fletcher-Smith, Gerri Scott and Fayann Simpson OBE talk about improving your experience with us by reviewing the past year.
This includes:
plans for investing in homes
a new approach to housing management
alignment with Trafford Housing Trust
continuous improvement based on what you're telling us about your experiences with us
Our performance
Our Customer Promise sets out five things we pledge to do for you.
The promise is designed to help you understand what you can expect from us in a clear and simple way without having to know the detailed individual services we offer and how we go about delivering this.
You can see how we are performing against the commitments in the Customer Promise on our performance page.
The annual resident conference brings together residents with our most senior members of the business to report on the progress we've made throughout the year.
During the conference, residents raised several themes throughout the day including:
a disconnect between what we're saying and what you're experiencing
providing access to information throughout the year, so that the conference doesn't feel like your one and only opportunity to hear what we're doing
importance of local transparency, information sharing and relationships. Also, the role of local, patch-based teams in sharing information and capturing your feedback
clarity on the role and responsibility of resident forums – and how to be part of this
service charges – knowing and understanding what you're paying for
Involving residents
We believe the best way to improve our services is by residents and our colleagues working together.
There is a growing community of L&Q residents, working at local and strategic levels, and across the whole of L&Q helping us to improve services and support our neighbourhoods.
To find out more about getting involved as an L&Q resident, please visit our resident involvement page.
Continuing the conversation
Aubrey Adams OBE, Chair of L&Q Group and Fayann Simpson OBE, Chair of Resident Services Board reflect on what they heard at the resident conference and how they draw on resident feedback at a Board level.
Related reports and statements
Financial statements
Every year we publish our financial performance. Read our latest statements.
Sustainability report
Our Sustainability report (PDF) lets stakeholders know about work across the organisation and paves the way for further investment in our sustainable activities.
Foundation report
2021 marked the 10-year anniversary of the L&Q Foundation.
The Foundation was established in 2011 to bring together our social and economic programmes that look to improve people's lives by investing in their communities.
Diversity report
Our Diversity report (PDF) provides a snapshot of our business between 1 April 2021 and 31 March 2022 and documents the progress we've made in the areas of diversity and inclusion.
It also includes future initiatives planned to continue improving colleague representation across the six protected characteristics.
Our previous resident annual reports
Residents annual report 2018
Residents annual report 2017
Residents annual report 2016
Residents annual report 2015